HANSGROHE
Meet the Beauty of Water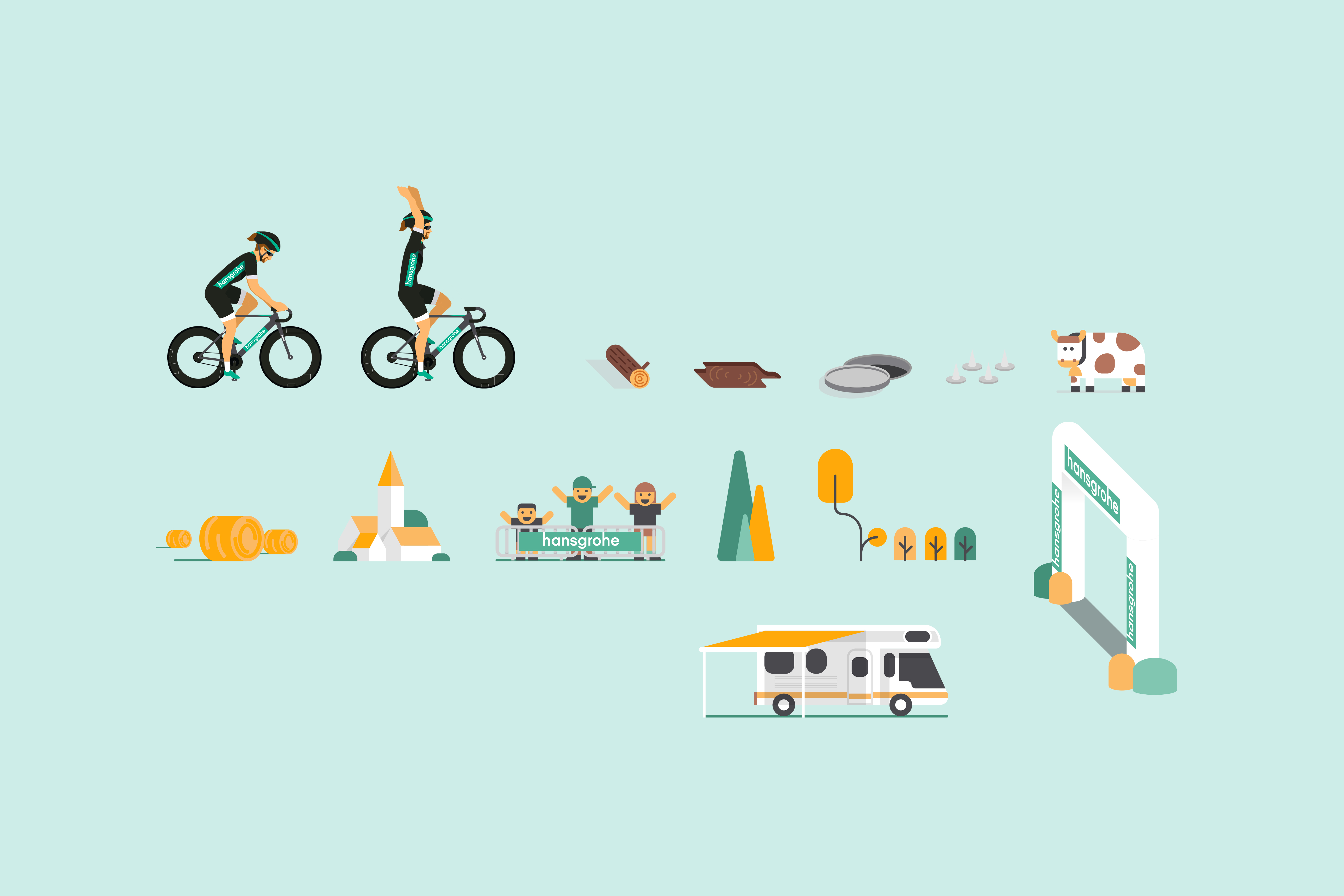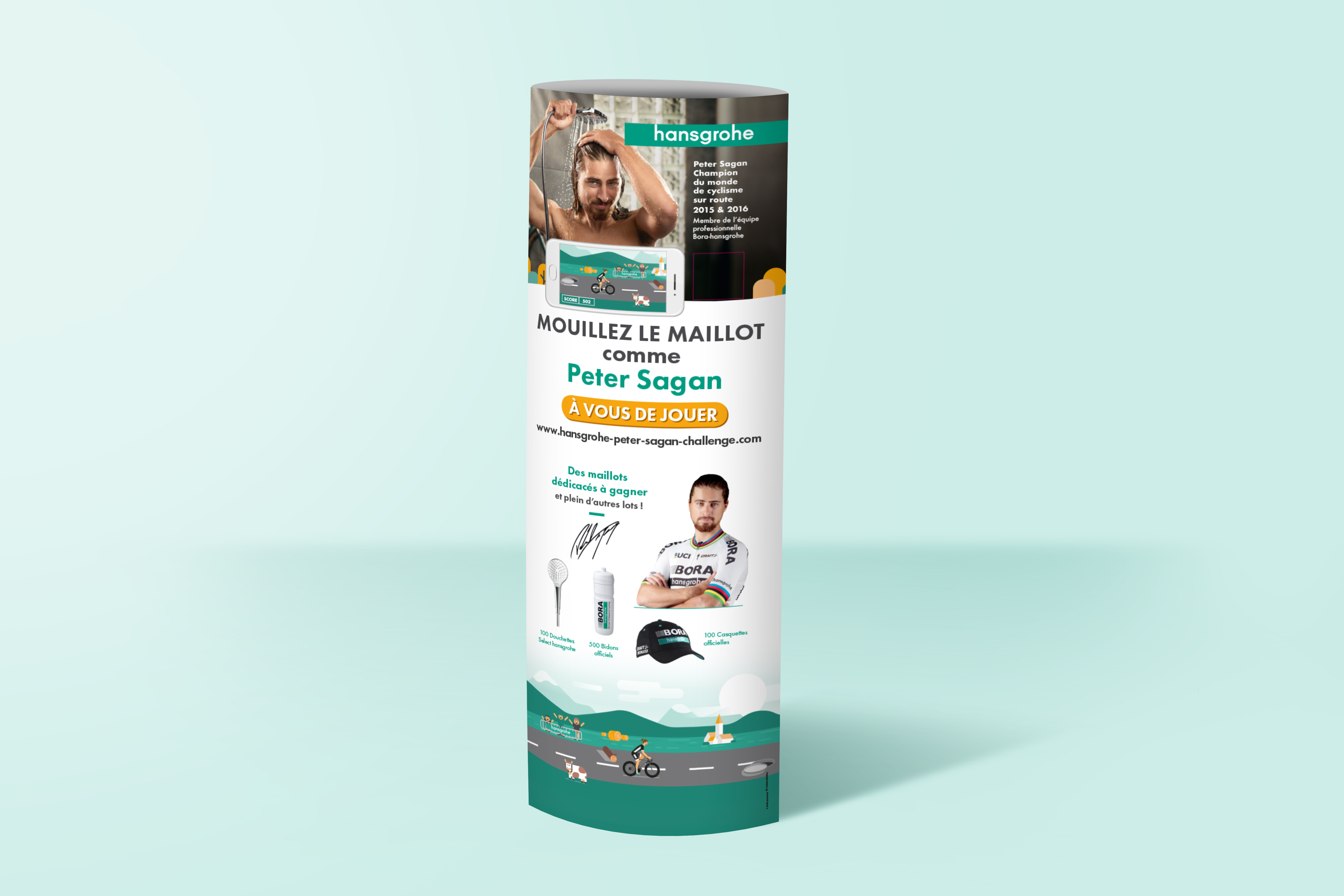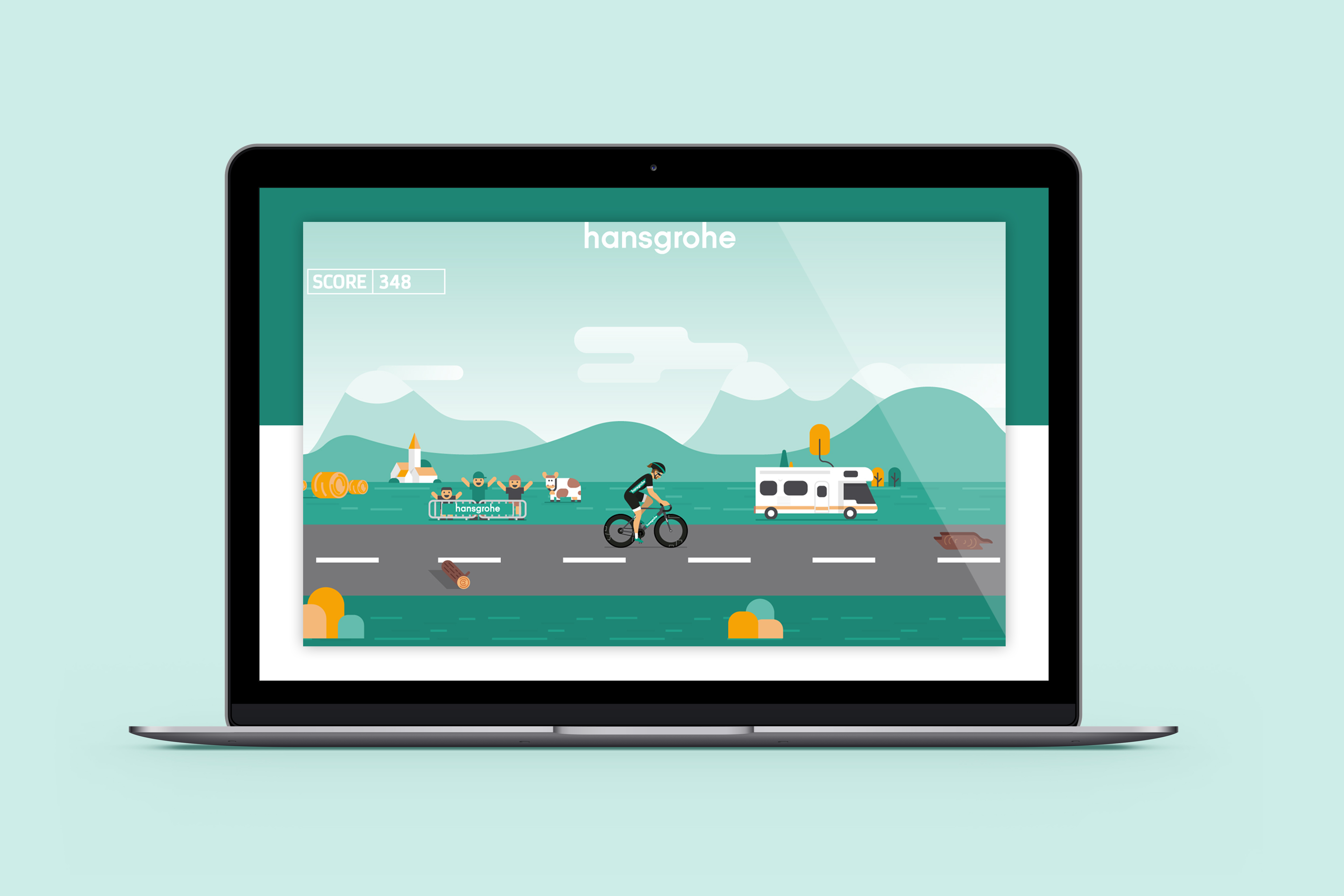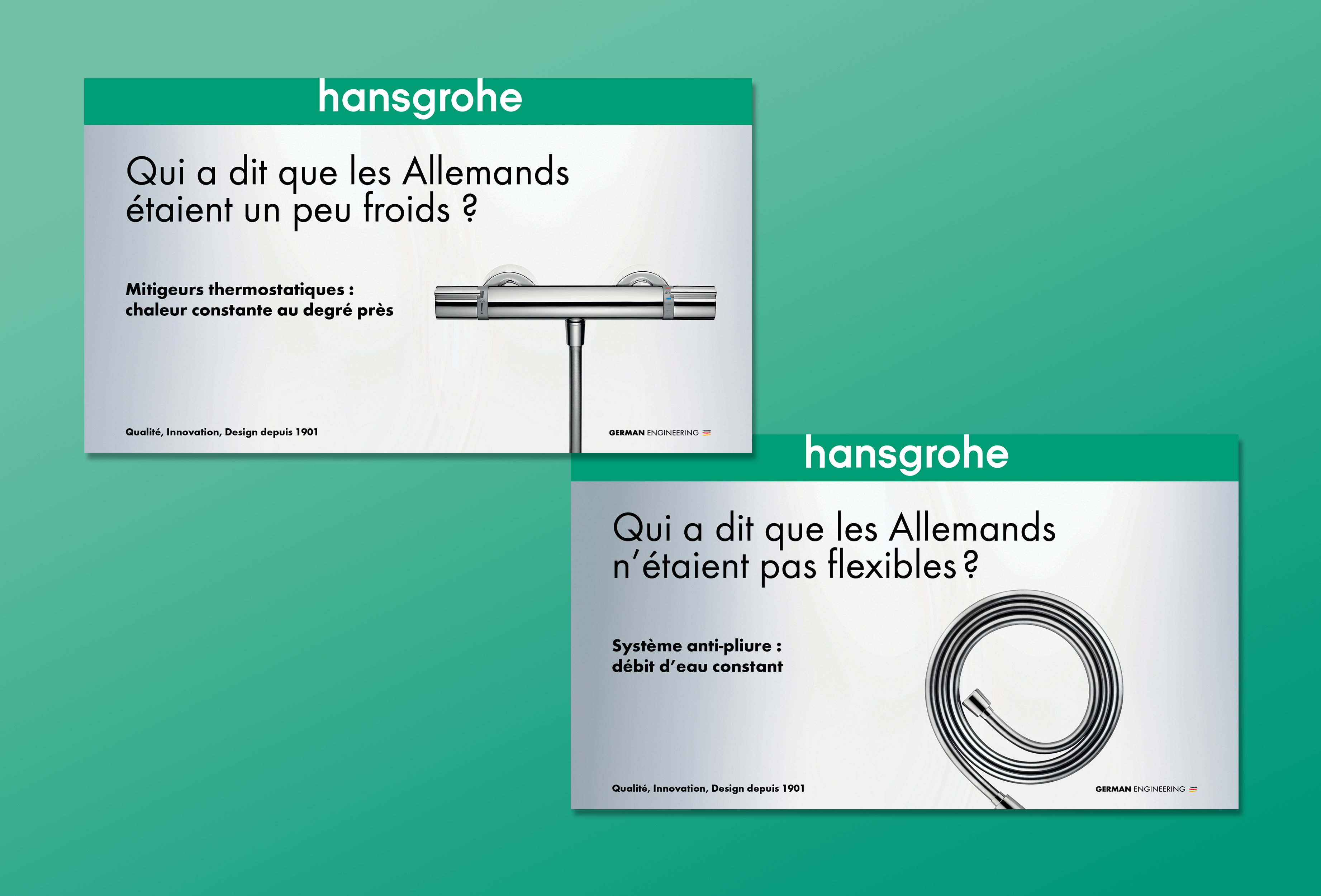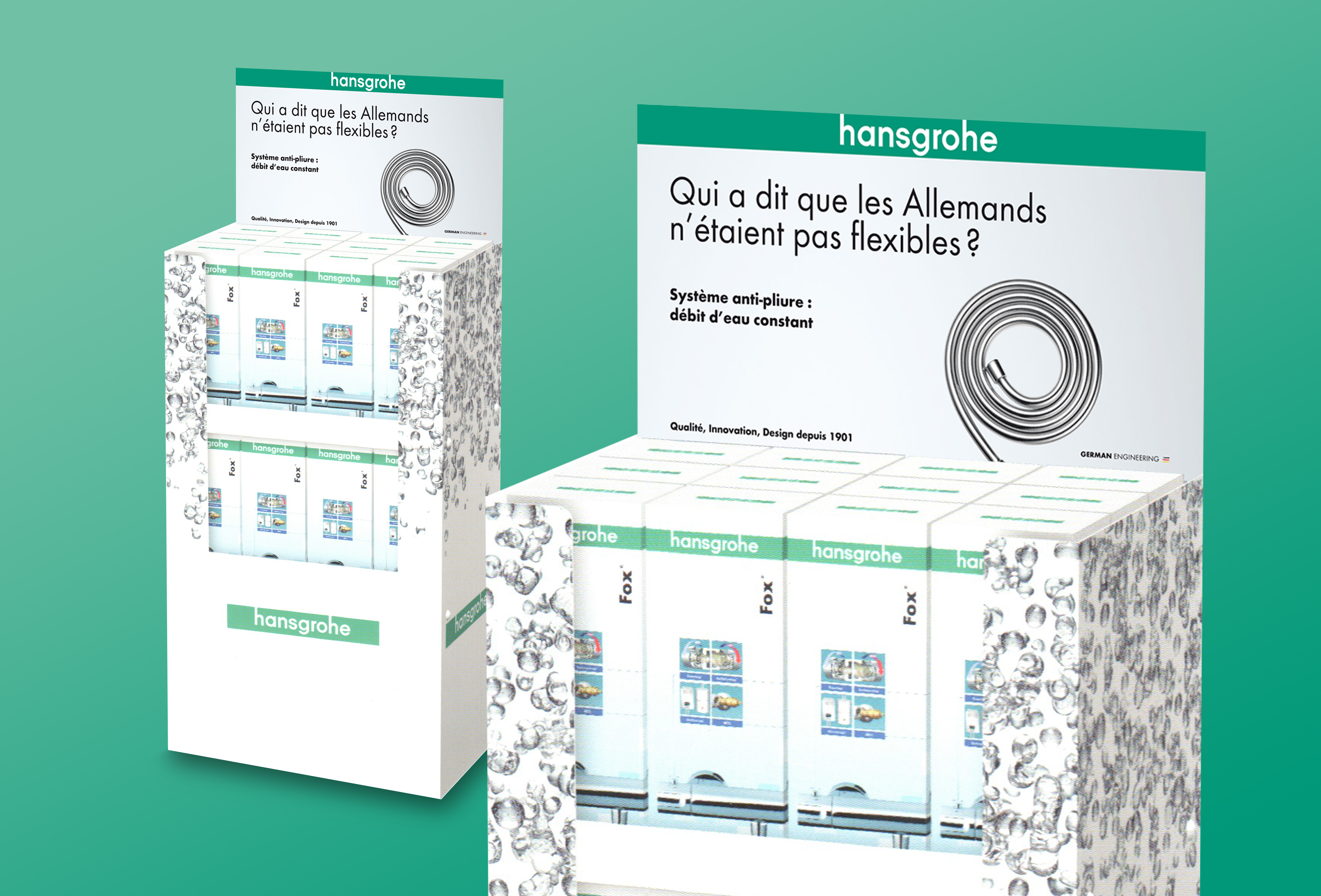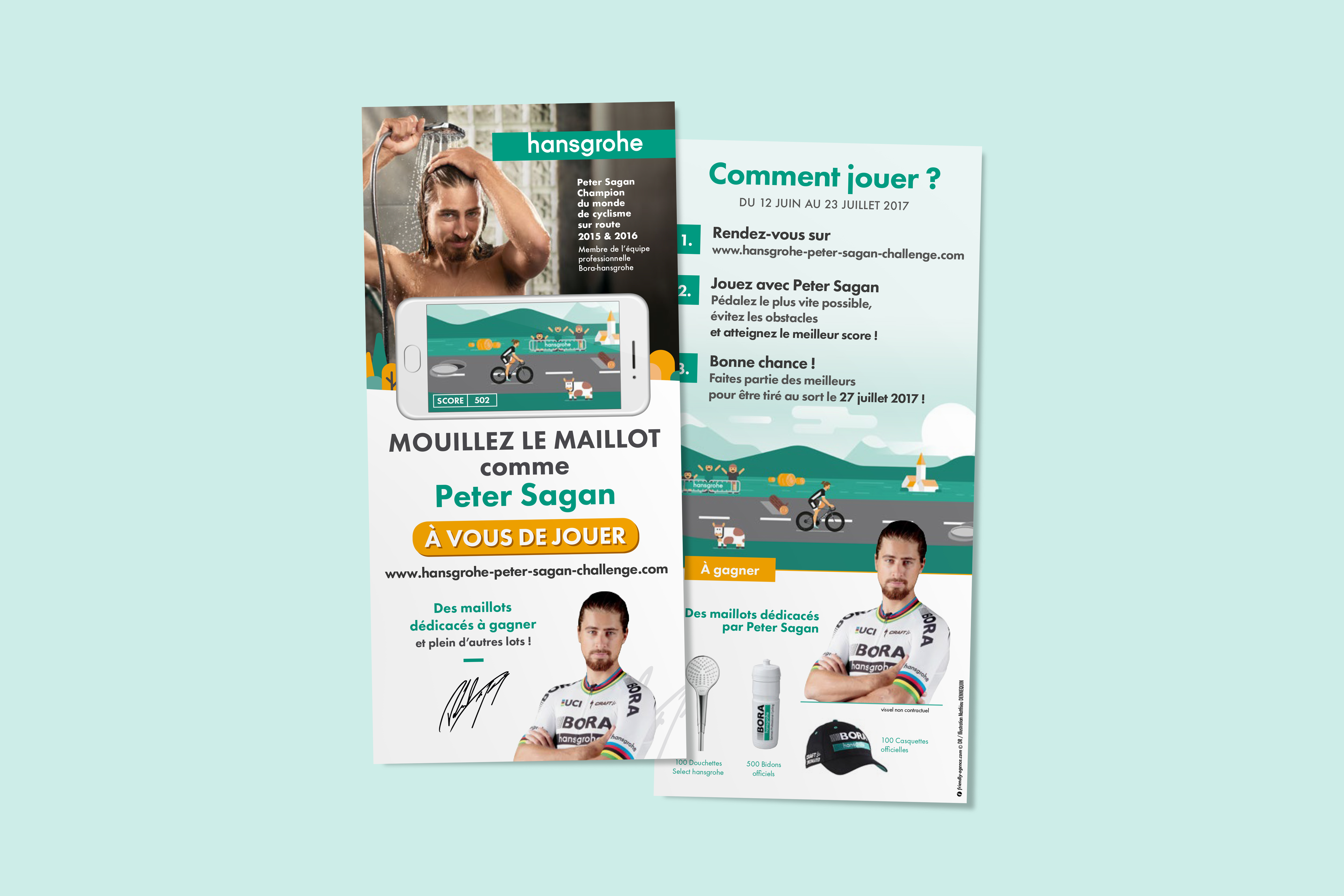 000-2017-MOCKUP-HANSGROHE-04-300DPI
000-2017-MOCKUP-HANSGROHE-01-300DPI
000-2017-MOCKUP-HANSGROHE-03-300DPI
000-2017-MOCKUP-HANSGROHE-02-300DPI
Who said the Germans….
Leading hydrotherapy manufacturer Hansgrohe has called on Friendly Agence to develop its brand awareness and positioning in DIY superstores. An In Store campaign was set up in 2015 in Leroy Merlin shops, aimed at the French public. The main theme of these posters is "Who said the Germans…?", which allows for a humorous play on clichés while offering many possibilities for variation.
Virtual reality for taking a shower in a DIY shop…
Hansgrohe also wanted to organize a vast promotional operation in Leroy Merlin shops in France to promote its new SELECT technology. Friendly Agence designed an innovative event and a tour in DIY shops based on an immersive device thanks to virtual reality, in collaboration with Sleak.
Presented in nearly 50 Leroy Merlin shops, this animation allows users to immerse themselves in 3 shower worlds: shower rain, intense rain and massage.
Pedal, sweat, shower… and win!
To promote the sports sponsorship partnership between Hansgrohe and Bora and the rider Peter Sagan, Friendly Agence has designed a vast awareness campaign. Performance, game, competition, team… were the key words of the online game concept developed in partnership with Studio Méta. Each player became an actor in the race and won race advantages and prizes through a draw mechanism… a virtual but very real experience for the lucky winners. Illustrations by Matthieu DENNEQUIN