Our four-legged friends, the best influencers?
Influencers today are big names and are key features in brand digital campaigns. A new breed of influencer has sprung up recently on the social media – we're talking here about pets! These new stars are becoming an indispensable part of marketer and communicator strategies, and this was well illustrated in a New York Times article in 2017, which described how pet influencers can number millions of followers on social networks and often get signed up as brand ambassadors. Who, though, are these 4-legged superstars and how come they're such good influencers for the brands they advertise?
How can brands consider a pet to be an influencer?
At first glance, it seems perfectly normal that the idea of our furry friends as important influencers can raise a sceptical eyebrow or two among marketing specialists. What is the point of choosing a dog, cat or rabbit to represent brands when there are plenty of people around to do the same job?
Campaigns featuring animal influences are becoming more and more widespread, mainly because they get more likes than human influencers! It's a thriving market where birds and beasts can have strong powers of persuasion. Just about everyone loves seeing a photo of a cute little puppy posted on Instagram. They're funny, they're cuddly and they're heartwarming and that's a winning combination. Pets have always had a special place in our hearts and so it's hardly surprising that they've quickly turned into an Internet phenomenon. One of the first videos published on YouTube in May 2005, by Steve Chen, one of its founders, was a video of his cat and for 5 years, the most watched video was a cat one.
Why are they so popular? Because pets manage to create an emotional connection with their audience whether they like animals or not. People adore their behaviour, their independence and also their playfulness. A survey carried out by the University of Hawaii on the effectiveness of advertising showed that content featuring pets goes viral more often on the social media. Animals are important visual tools for driving the buying act. They have a universal value, generating a positive and pleasant reaction which draws people's attention.
Who, though, are these animal influencers?
Piggy and Polly, two French bulldog pups are heartbreakingly cute as they eat from their bowl, watch their mistress work or sleep side-by-side on their cushions. Another well-known animal influencer is Choupette, Karl Lagerfeld's feline muse, who had a collection named in her honour and who even has an Instagram account in her own name.
While pets are a big hit on the social networks, wild animals generate even more enthusiasm. Two notable stars are Maya, a little Russian fennec who's as tame as a dog, and Mr Pokee, a glorious hedgehog who follows its owners all round the house and garden. The more unusual the animal, the better its chances of becoming a good influencer.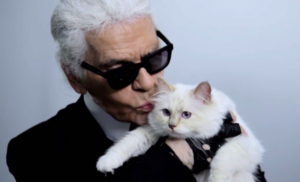 If you're looking for an agency for pet influencers:
My Pet Agency is the first agency which works exclusively with animal influencers. The Paris-based agency was founded in 2017 and has a wide range of cute and attractive animals on its books for creating the best content. Most of the agency's talents are cats and dogs, but you also find hamsters, rabbits, birds, foxes and even hedgehogs! Each of the pets has between 10,000 and 3 million followers on Instagram, Facebook or YouTube.
Our experience at Friendly has shown that the content shared on social networks which get the best reactions are those where our four-legged friends are eating, being hugged or running around and we are hoping that our Jack Russell, Guapo, will be Strasbourg's next furry superstar!
This new kind of influencer also means we can come up with offbeat digital campaigns for brands, products, destinations and events.
Sources :
http://rmc.bfmtv.com/emission/pourquoi-le-chat-est-devenu-la-mascotte-d-internet-1232402.html
http://madame.lefigaro.fr/societe/lol-cat-comment-les-chats-sont-devenus-de-veritables-e-influenceurs-070817-133508